SoftSand — Rubber Texturizer Additive for Paint
---
SoftSand particles are rubber granules that offer a softer alternative to sand and other hard materials when used in non-skid applications. SoftSand rubber particles will help provide a comfortable, skid resistant surface, and will work in most urethane, epoxy, and acrylic coatings. SoftSand rubber particles can also be blended together, and used with paints to provide truly unique, functional and decorative coatings. Learn more…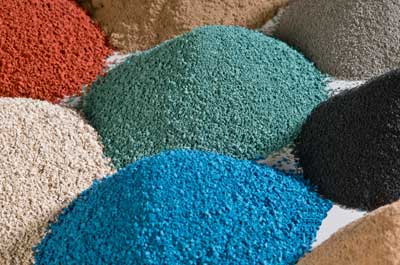 ---
Colorful
---
Available in 8 colors, decorative blends can be created to match virtually any color scheme or enhance any colored coatings.
---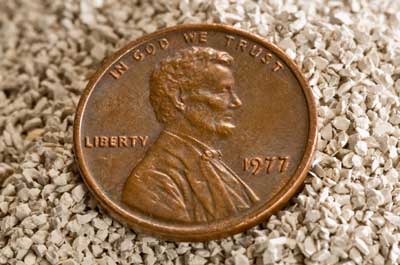 ---
A Soft, Non-Skid Grip
---
With Ultra-Fine, Fine, Medium, and Coarse grades, these particles will add a soft yet sure non-skid grip to any surface.
---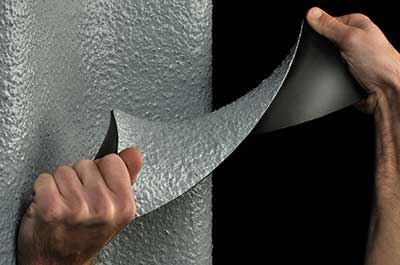 ---
Durable & Reliable
---
SoftPoint products work well with most urethane, epoxy or acrylic paints, and won't pop out like sand or other silica-based additives.
Try a Texture Before You Buy!
Texture card includes three samples made using the broadcast method and SoftSand Coarse, Medium, and Fine grades. Three small sample bags of these sizes are also included. Order one today!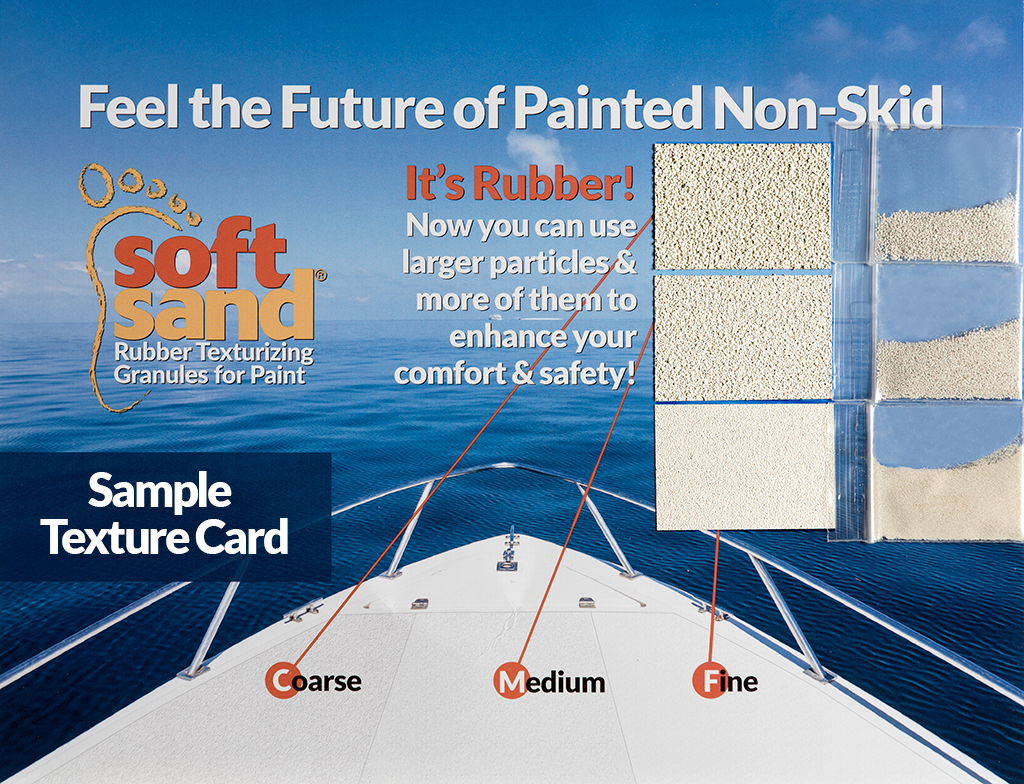 Watch SoftSand in Action with the True Grip Technique

SoftSand Works With Major Paint Brands

The following links will take you to sites off the SoftPoint web site. These links are provided to you only as a convenience. The inclusion of any link does not imply endorsement by the SoftPoint Industries and we shall have no responsibility for information which is referenced by or linked to by these web sites. The links will open in a new window.


Asper Grit particles are polymeric granules for non-skid applications where maximum asperity and traction is the goal. While most other polymer based non-skid additives are based on relatively soft polyethylene waxes, Asper Grit was selected from a thermoset polymer family that is known for its hardness and toughness. It is an excellent alternative to traditional sand as it does not contain free crystalline silica. It also weighs less than sand so it doesn't settle as quickly when pre-mixed with paints. Learn more…